Support Worker Seeley's House
Overview
There are very few careers that give people such satisfaction as a career caring for others. We're looking for Support Workers to join our team at Buckinghamshire County Council's opportunities and respite centre in Beaconsfield. We want to hear from caring, values-driven people who understand how important a place like Seeley's House is for both clients and their carers.



About us
Seeleys House Opportunities and Respite Centre has been providing respite and day opportunities to hundreds of people for over 30 years. The centre offers valuable support during the day and at night when it is needed. Whether it is support during the day, or a short-term break, the team supports:

• Adults with learning disabilities
• Adults with autism
• Adults with physical disabilities

The centre creates time and space for personal breaks – not only for clients – but for parents and carers too. During the day, the team offers support through fun and meaningful activities, helping to ensure that people leave Seeleys House with a smile on their face.

Activities include:

• 'Rebound' therapy – a fun and lively activity based on a trampoline
• Stimulating sessions in our sensory room
• Skills sessions – like food preparation – promoting independence



About the role
In this role you will provide appropriate emotional, social and physical support for clients. You will assist clients in an individual, person centred way, to ensure they are supported to make meaningful choices, take part in a range of activities and live their lives as fully and independently as possible.

You will work in partnership with clients and their families in order to deliver the best care and support possible and share our values for promoting independence, choice and control for everyone using the centre.

The people we support are very diverse and have different disabilities – this means we need to make sure our staff are well-trained in a variety of areas. When you join Buckinghamshire County Council, you can expect to receive a comprehensive training programme.

You'll have the opportunity to develop as a social care professional and build a long-lasting and progressive career. From support worker to service manager right through to director of operations, anyone wishing to develop their career within social care can do so at Buckinghamshire County Council.

Benefits include:

• Generous Local Government Pension Scheme
• 24-hour Employee Assistance Programme, which provides advice and support, including a counselling service
• A third off train tickets with Chiltern Railways and save 50% on bus travel with Travelchoice
• Discounts on gyms, retail, restaurants, nurseries and days out
About you
Our success will always rely on having flexible and passionate staff who share our values. More than anything, it is your caring nature that we're interested in.
What gets you out of bed in the morning is the knowledge that you're making a difference and doing something worthwhile.
If you would like to have a chat about the role, please call either Wendy Rutland (Seeleys House Manager) on 07715 243621 or Jayne Cowan (Operations Manager) on 07946 351341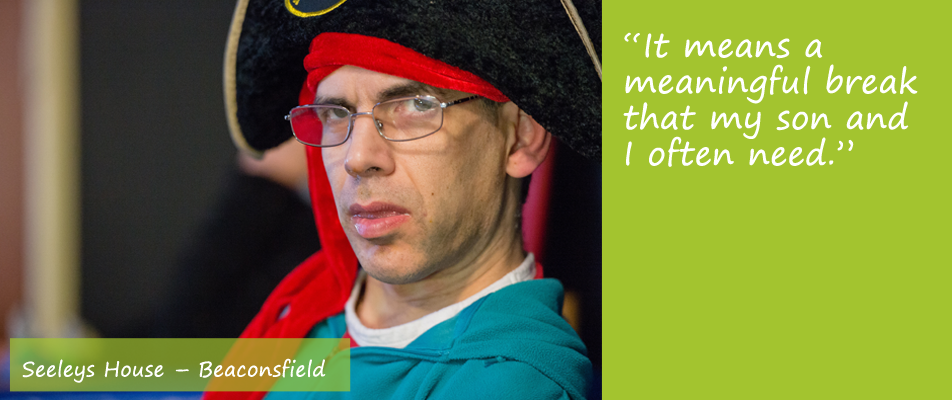 Available Downloads